Carla Wills-Brandon, Ph.D.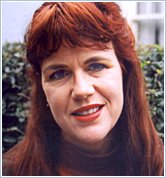 Carla Wills-Brandon, Ph.D.
Carla Wills-Brandon has a Ph.D. in nutrition and is the author of seven works, six of which were for Health Communications, Inc. She works as a licensed marriage and family therapist with her child psychologist husband, Michael Brandon. The Brandons have their private practice in a 100-year-old house just outside of Houston, Texas. Carla specializes in trauma resolution, spiritual well-being, and grief. Because of her success as an author, Ms. Wills-Brandon has lectured across the United States and in the United Kingdom. Also, she has made guest appearances on The Geraldo Rivera Show, The Montel Williams Show, The Sally Jessy Raphael Show, The Mary Lou Herner Show, The Faith Daniels Show, and numerous other television and radio programs. Originally from California, Ms. Wills-Brandon insists on living near the water. She and her husband live in another historical home with their two sons, Aaron, age 13;and Joshua, age 5, on beautiful Galveston Island, located in the Gulf of Mexico. There the family enjoys water sports such as ocean kayaking, and the yearly Mardi Gras event. Ms. Wills-Brandon is currently involved in researching the peace and reassurance Death Bed Visions provide for those who are passing and their loved ones. She recently published two more works, The DBV Factor: Unlocking the Mystery Behind Death Bed Visions with HCI, and Natural Mental Health with Hay House.