Christiane Northrup, M.D.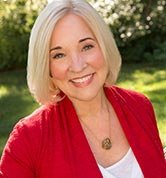 Christiane Northrup, M.D.
Christiane Northrup, M.D., visionary pioneer in women's health, is a board-certified ob/gyn, former assistant clinical professor of ob/gyn at the University of Vermont College of Medicine, and three-time New York Times bestselling author of Women's Bodies, Women's Wisdom, The Wisdom of Menopause and Goddesses Never Age: The Secret Prescription for Radiance, Vitality, and Well-being. In 2013, Reader's Digest named Dr. Northrup one of the 100 Most Trusted People in America. And in 2016, she was named one of Oprah Winfrey's Super Soul 100, a group of leaders who are using their voices and talent to awaken humanity.
A multiple New York Times best-selling author, Dr. Northrup put her own personal truth on paper in 1994, with the first edition of Women's Bodies, Women's Wisdom (Bantam, 1994, 1998, 2006, 2010, 2020). This groundbreaking classic quickly became a New York Times bestseller, and has been the veritable bible of women's health for nearly two decades. Recently, the new, fully revised 5th edition of Women's Bodies, Women's Wisdom published. In this updated-for-2020 edition, Dr. Northrup expands on the many ways a woman can access her body's innate wisdom and ability to heal. As in previous editions, she covers the entire range of women's health—from the first menstrual period through menopause. Plus, she adds a lot of new information to empower women even further with recommendations for combining new technologies with natural remedies, and her advice on how to use them to support the miraculous healing powers of a woman's body.
As a business owner, physician, former surgeon, mother, writer, speaker, and, according to Miriam Ava Ph.D., a rebel, rockstar and authority on what can go right with the female body, Dr. Northrup acknowledges our individual and collective capacity for growth, freedom, joy, and balance.
When she's not traveling, Dr. Northrup loves dancing Argentine tango, going to the movies, getting together with friends and family, boating, and reading.
Don't miss Dr. Northrup's cutting-edge information. Join her worldwide community on:
www.drnorthrup.com
Facebook
Twitter
Dr. Northrup on Hay House Audio Unlimited App
www.HealYourLife.com
Audio CDs
Audio CD

List Price

$29.95

HayHouse.com

$20.97

(save 30%)

Audio CD

List Price

$15.00

HayHouse.com

$10.50

(save 30%)

Audio CD

List Price

$23.99

HayHouse.com

$16.79

(save 30%)
Audiobooks
Audio Download

List Price

$23.95

HayHouse.com

$11.98

(save 50%)

Audio Download

List Price

$15.00

HayHouse.com

$7.50

(save 50%)

Audio Download

List Price

$29.99

HayHouse.com

$15.00

(save 50%)

Audio Download

List Price

$39.99

HayHouse.com

$20.00

(save 50%)

Audio Download

List Price

$39.00

HayHouse.com

$19.50

(save 50%)

Audio Download

List Price

$15.99

HayHouse.com

$8.00

(save 50%)

Audio Download

List Price

$25.99

HayHouse.com

$13.00

(save 50%)
Paperbacks
List Price

$15.95

HayHouse.com

$11.17

(save 30%)

Paperback

List Price

$16.99

HayHouse.com

$11.89

(save 30%)

Paperback

List Price

$16.99

HayHouse.com

$11.89

(save 30%)

Paperback

List Price

$15.99

HayHouse.com

$8.00

(save 50%)
eBooks
eBook

eBook

eBook

eBook

eBook

eBook

eBook

eBook

eBook

eBook
Hardcovers
Hardcover

List Price

$15.95

HayHouse.com

$11.17

(save 30%)

Hardcover

List Price

$25.99

HayHouse.com

$18.19

(save 30%)

Hardcover

List Price

$29.99

HayHouse.com

$20.99

(save 30%)

Hardcover

List Price

$24.99

HayHouse.com

$17.49

(save 30%)
Card Decks
Card Deck

List Price

$19.99

HayHouse.com

$10.00

(save 50%)
Apps
Mobile App

List Price

$9.99

HayHouse.com

Free

(save 100%)
Online Courses
Online Courses

Online Courses

Online Courses

Audio Download

List Price

$19.99

HayHouse.com

$10.00

(save 50%)

Audio Download

Audio Download

Audio Download