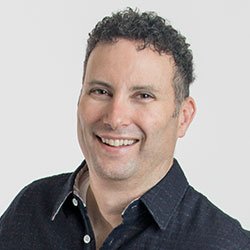 Dr. Steven Eisenberg
Steven Eisenberg is a triple-board-certified physician in internal medicine, medical oncology, and hematology. He earned his undergrad degree at Penn State and a D.O. at the Philadelphia College of Osteopathic Medicine before completing a three-year medical oncology and hematology fellowship at Georgetown University's Vincent T. Lombardi Comprehensive Cancer Center. His research publications include articles on novel therapies for cancer, and his special interests are breast cancer treatment, cancer prevention, patient engagement, and new health care technologies.
Dr. Eisenberg is the co-founder of cCARE, California's largest medical oncology practice. He serves as the practice's Medical Director of Integrative Oncology, as well as its unofficial CEO (Chief Empathy Officer). Dr. Eisenberg was the first recipient of the Dr. Emanuel Fliegelman Humanitarian Award, for the doctor most exhibiting highly compassionate care during residency, and he has won numerous hospital awards for his uniquely empathetic bedside manner and commitment to meaningful patient engagement. His practice of writing songs with his patients earned him the nickname "the singing oncologist" and has helped him become the most-followed oncologist on Twitter and an in-demand conference speaker.
His work has been featured on NBC's TODAY as well as in People magazine, Huffington Post, US News & World Report, Reader's Digest, and many other publications. He is the host of The Dr. Steven Show and podcast.
Website: drsteven.com
Books & eBooks
eBook

Paperback

List Price

$16.99

HayHouse.com

$11.89

(save 30%)