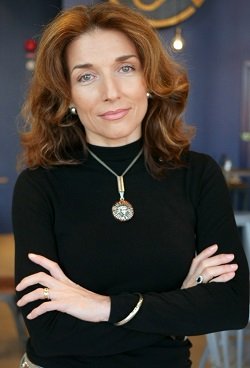 Gordana Biernat
Gordana Biernat is a thinker, writer, speaker and wisdom keeper. She is one of Oprah Winfrey's SuperSoul 100 teachers – a collection of 100 awakened leaders who are using their voices and talent to elevate humanity.
Gordana holds Master of Arts in Art History. She has also studied Psychology, Communication and Media.

As a speaker, Gordana talks about the perception of reality, consciousness, creativity, leadership and art. As a writer, she influences conscious communications through higher thought. She has been featured on Oprah.com, and has written for many major news aggregators and blogs, as well as print magazines and publications, including The Huffington Post and The Times of India.

As a thinker, Gordana shares her thoughts on Twitter, initiating creative processes and conscious communication. She is a mentor, assisting those who seek self-development and a greater sense of being through intellectual and spiritual inquiry.
When not on assignment, Gordana enjoys life, her family, serious reading and food and wine.
eBooks
eBook