Venice J. Bloodworth, Ph.D.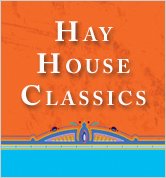 Venice J. Bloodworth, Ph.D.
Although the book, Key to Yourself, was no doubt the greatest single accomplishment of her career, Dr. Venice J. Bloodworth was also know through her works, to many people within and around the vicinity of Atlanta, Georgia, as teacher, counselor, and friend.

Venice Bloodworth received her doctorate in psychology from Northwestern University in Chicago which, combined with her spiritual convictions, resulted in her unique approach to helping individuals to overcome despair. From her farm home near Kenesaw Mountain, Georgia, her interests extended to many areas, including lectures to education groups on child psychology, and work with the Atlanta Council of Church Women at the Atlanta Prison Farm, and the Georgia Training School for Girls. Upon her death in 1956, Venice Bloodworth was a woman dedicated to helping humanity.